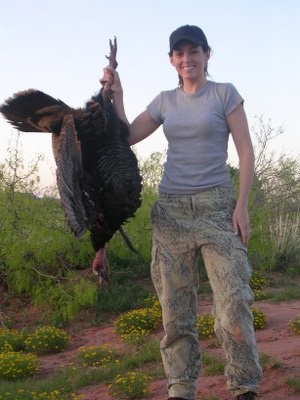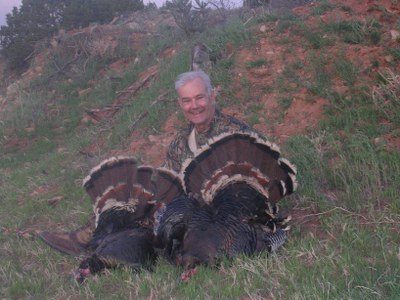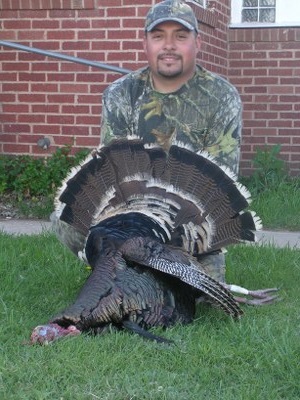 Turkey hunting is by far my favorite type of hunting to do. We have some really great turkey hunting available too. The species of turkey we mostly hunt is the Merriam. So if you're looking to finish your slam or just love to hunt turkeys, give us a call. The way the season dates are for the next couple of years, we only have 3 weekends available so book early 2018.. Contact us today for a New Mexico Merriam turkey hunt you'll never forget!
Hunting is done at our new ranch by Las Vegas New Mexico. We stay in a hotel in Las Vegas NM and drive to the ranch about 20 minutes away.
hunting is done from blinds and some stalking. This is classic turkey hunting done in a beautiful river valley with huge old cottonwood trees growing along the creek.
Our 2017 hunt started with 7 opening weekend all tagging out with 2 Toms each by Sunday morning, the following weeknd 3 hunters tagged out with 2 toms each also one hunter did both of his Friday evening.
Archery or shotgun 2 bearded birds allowed.
meals, included 2 days 2 nights, I make all motel reservations and do all the paperwork for you to get your License.
Fully Guided $1800
Not included hunting license $110.00 first bird $10.00 second bird and general hunting license 70.
Hunt Dates April 15 - May 10 - Weekends Only
Hunters needing to stay Sunday night will be responsible for there own room.